Academy Cars in Lawrence is looking to hire in several areas including the Call Center, Sales Department, Office, Titles and Billing Services, Service Advisor, and C Tech/ Tire and Lube.
Where to apply: Call BJ at 785-841-0102
---

Andax Industries is looking to fill several positions including, Full-time Sales Representative, Full-time Mechanical Engineer, Full-time Production Associates, Full-time Machine Operator and Portable Lighting Systems Repair Tech. Andax offers competitive wages, Paid time off and holidays, plus benefits.
Where to apply: https://www.andax.com/careers.aspx
---

Applebee's Grill and Bar is now hiring all positions! Positions include – Line Cooks, Dishwashers, Servers and Hosts.
Where to apply: https://www.rmhjobs.com/
---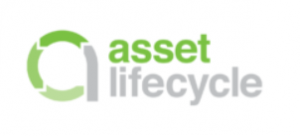 Asset LifeCycle is looking for CDL drivers as well as general warehouse workers.
Where to apply:  https://www.assetlc.com/join-our-team/
---

Berlin-Wheeler is looking to hire motivated candidates. Benefits include flexible scheduling, discounts, work from home, advancement opportunities, health benefits, competitive wages, and more.
Where to apply: Online at berlinwheeler.com or by calling 785-271-1000
---
Big Lakes Development Center

Big Lakes supports adults with intellectual and developmental disabilities. They are currently recruiting for Direct Support Professionals to provide quality services to promote choice, independence, and inclusion for the individuals we support. STRIVE to make an impact in your community!
Where to apply: biglakes.org
---

Brown's Tree Service has been in business since the 1970's and serving the Topeka, KS area. We are looking for experienced, motivated individuals for our Arborist position. Pay ranging from $15-25/hour. They offer medical and dental insurance, 401K, performance bonuses, overtime plus paid and holiday time off.
Where to apply: HERE 
---

Cap City Outlet is a local family-owned business in Topeka, KS looking to hire a new team member. Candidates will preferably have some experience with social media, online shopping, and sales experience. Must have the ability to consistently lift items weighing up to 20 lbs, and up to 60 lbs or more with a team member or pallet jack. Position includes work at the sales counter, showroom, and assembly area. Good customer service and engagement skills are needed. Pay is based on experience.
Where to apply: Email floyd.hiatt@capitolcitypawn.com
---

Chavez Inc. specializes in fire, water, and mold remediation, and disinfection, and environmental cleaning services. They are hiring a Lead Restoration Technician. The Lead on-site technician reports directly to the Restoration Supervisor. The Lead Restoration Technician is responsible to handle specific tasks associated with smoke, water, mold, bio-recovery, and environmental restoration projects.
Where to apply: email amandac@chavezrestoration.com
---

Concrete Supply is hiring several locations across Kansas including Topeka, Ottawa, Garnett, Salina, and more. Positions available are CDL Ready-Mix Drivers, CDL Truck Drivers, Ready Mix – Order Taker, Loader Operator, and Plant Laborer.
Where to apply: https://www.cst-bc.com/employment
---

CUMULUS MEDIA | Topeka is looking for a dynamic Morning Show Co-Host to pair with our existing morning co-host. Majic 107.7 is consistently a top ranked station in all dayparts. Come join our winning team!
Where to apply: For immediate consideration, please visit https://cumulusmedia.jobs.net/
---
Custom Job Shop LLC

Custom Job Shop LLC is a sheet metal company that provides parts for mowers, bass boats, mailboxes, suspension parts, screen printing equipment, and more. Their equipment consists of 2 CNC lasers (1 fiber and 1 CO2), 1 CNC punch press, 4 press brakes, and 4 welders. They are looking for CNC laser operators, punch operators, brake operators, general laborers, and welders.
Where to apply: Send resumes to mitchellr@cjsllc.kscoxmail.com or call (785) 783-3304
---

Ernest-Spencer Inc. provides superior quality metal fabrication, precision machine shop services, custom coatings, and specialty manufacturing services. They are looking to hire Assembly Technicians, Experienced Welders, General Laborers, Laborer In Fabrication Department, Metal Finisher, Paint Laborer/Trainee, Quality Control Inspector, and Robotic Weld Operators
Where to apply: Online at ernestspencer.com/careers
---

Evergy Plaza is looking to hire Event Staff. Must be friendly and have a positive attitude.
Where to apply: https://careers-spectra.icims.com/jobs/6081/event-staff-%7c-evergy-plaza/job
---
Express Employment Professionals – Lawrence

Express Employment Professionals is a local staffing agency that helps people looking for jobs in the light industrial, clerical, or professional industries.
Where to apply: https://www.expresspros.com/LawrenceKS/Job-Openings.aspx
---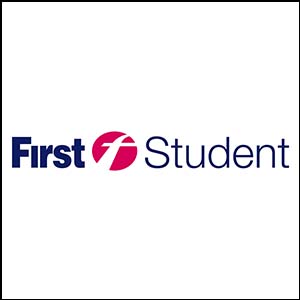 First Student is the largest provider of school transportation in North America.
​Each school day, our team of expertly trained drivers, monitors, dispatchers and maintenance technicians come together to deliver the safest form of school transportation for students and families.​
Where to apply: Apply online at WorkAtFirst.com or call the Lawrence location directly at 785-841-3594 for more information.
---

Focus partners with large-scale distribution and manufacturing companies seeking large numbers of employees. We are a unique hiring organization providing direct-hire, staffing, and onsite workforce management service for employers with high-volume employment needs
Where to apply: https://focusjobs.com/jobs/location/topeka-ks/
---

We operate the largest manufacturing facility for Cellophane and Natureflex renewable packaging films in the world!!   Our facility is located in the Topeka, KS area.  NOW OFFERING $1,000 IN SIGN-ON AND RETENTION BONUSES AS WELL AS RELOCATION ASSISTANCE IF YOU LIVE MORE THAN 50 MILES AWAY!
Where to apply: You can view all open positions or use the following search form to find jobs that suit your specific career interests.  https://careers-futamura.icims.com/jobs/intro?hashed=-435627301
---
Green Dot Bioplastic is seeking driven individuals interested in being part of a team that challenges the status quo. We anticipate openings in Office Administration, Commercial Development, Operations and Production, Sales, Manufacturing, and more.
Where to apply: Send your resume to careers@greendotbioplastics.com
---

Hague Quality Water has been in business since 1960, and we are looking for self-motivated individuals to perform water tests and give sales presentations to people and businesses. We provide all equipment and have complete training for this position.
Where to apply: https://www.haguewatertopeka.com/employment
---

The Housing & Credit Counseling Inc. is hiring one-on-one telephone (limited in-person) counselors who will deliver group classroom education services to tenants, their advocates, and landlords based on laws, codes, and rules involving rental housing. Training provided. Full-time, grant-funded position. Requires the ability to learn and apply landlord/tenant laws and other rental housing info. Technical skills and the capability to work in a team environment, essential. Bilingual in English/Spanish is a plus.  Where to apply: https://hcci-ks.org/careers-at-hcci
---
Heartland Coffee & Packaging

Heartland Coffee & Packaging is looking to hire hard-working employees in packaging and machine operating. Hours are 7:00 am – 3:00 pm, Monday – Friday. Jobs do require some heavy lifting.
Where to apply: Email resumes to tagan.evans@gmail.com
---

Horton Meat Processing is a slaughter-to-cut store. They are looking for hardworking people to add to their team.
Where to apply: Call Brent at 785-487-6328
---

J-City is a new restaurant located in Junction City, Kansas searching for experienced hospitality workers. They offer competitive wages, weekly pay, and a $200 sign-on bonus for all new hires after 30 days. They are hiring for front-of-house, experienced bartenders, servers, hosts, line cooks, and dishwashers.
Where to apply: https://www.jcityrp.com/jobs/
---

Juli's Coffee and Bistro is looking to hire full-time positions as Baristas, Catering Manager, Line Cook, and Dishwasher/Kitchen staff. All positions require knowledge of food safety and experience in the specified position.
Where to apply: Online here or In person at 911 SW Kansas Ave. Topeka, KS 66612
---

Part-time job, full time benefits potential for full-time employment. Health and life insurance. 100% paid college tuition. Help with full-time job placement. Paid credentialing. Many openings in all areas. Freedom to move. Top pay. Must be between the ages of 17 and 35. Call today to see if you qualify!
Where to apply: Call 785-646-3600 or Text "GUARD to GOARMY (462769)
---

Kansas Central School Bus is looking to hiring school bus drivers. Safely transport passengers in multiple types of vehicles, including those with manual and automatic transmissions.
---

The Kansas Neurological Institute is looking to fill over 50 Mental Health/Developmental Disability Technician vacancies. These positions are entry-level health care positions with no experience necessary. MHDDTs will receive CNA training and certification (at no charge to them) and an opportunity to attain certification as a medication aides. MHDDTs provide direct care to our 135 residents in a 24/7 home-like facility.
Where to apply: http://jobs.ks.gov
---

Make an impact in your community! This is a great opportunity to be a mentor and help students become the best versions of themselves. Educators are essential to ensuring students continue to learn and grow every day.
Where to apply: Online here or Email resumes to merf551@kellyservices.com
---

Randy Long Trucking has immediate openings for Class A CDL drivers and is looking for experienced End Dump and Dump truck drivers for local hauling. Work for a small business that takes care of its employees. They offer competitive wages, benefits and you are home every night!  
Where to apply: https://www.longtruckingks.com/employment or visit their office at 7939 SW Topeka Blvd, just past 77th Street on the west side of Topeka Blvd. 
---

Loving Hearts Topeka is a Training Center for Adults with disabilities. They are looking for caregivers at their Day center and residential services.  They will train the right people.
Where to apply: http://lovingheartstopeka.com/join/
---

Masterson Staffing Solutions not only provides quality and reliable services, but also brings talented workers and great companies together — and drive them to achieve their respective goals.
Where to apply: http://masterson.aqore.com/apply/Masterson
---

The Laborers' International Union of North America (LIUNA) is one of the most progressive and strongest unions in the country.  With over 500,000 members, LIUNA is the eighth largest labor organization in America, representing a skilled and diverse workforce. Laborers are construction workers, government workers, health care providers, industrial employees, service workers, and educators. We train Apprentices for a career as a Laborer.
Where to apply: http://liunabuildsks.org/join-us/
---

Old Chicago in Topeka, Ks is now hiring Servers, Line Cooks, Pizza Line Cooks, Hosts, To Go specialists, & Bartenders
Full and Part-Time positions available. They offer Insurance options and meal discounts
Where to apply: https://oldchicago.jobs/
---

 Paisano's Ristorante is now hiring all positions. Applicants must have night and weekend availability. Experience is preferred but will train the right individuals.
Where to apply: https://paisanoskansas.formstack.com/forms/paisanos_job_application
---

You've heard us say that Prairie Band Casino and Resort gives you more ways to play. Now you can play over forty of your favorite new slots Prairie Band One Stop, located at Highway 75 and 190th road. What's even better? You'll get the same Players Rewards that you'd earn at Prairie Band Casino. Plus, gamers 18 and older are welcome. So, visit the Prairie Band One Stop and she how we are giving you more ways and places to play.  
Where to apply: Jobs.prairieband.com 
---

PTMW is looking to hire Production Labor Workers. They are seeking qualified candidates for openings on 1st and 2nd shift for individuals  with construction and assembly experience to work in our production facility. They are also hiring an Electrician. The ideal candidates should possess the following: Licensed Preferred, Well informed with NEC, Power & light controls, Transformers, Generators, & Motor Controls, PLC experience – I/O Terminations and the ability to bend conduit
Where to apply: In person at 5040 NW HWY 24 Topeka, Kansas 66618
---

Founded over 70 years ago, Reser's is committed to growth and development, excellence in product quality, and outstanding customer service. Our people are what make the difference, and we thrive together in a culture dedicated to hard work, family, and fun. Put simply, Reser's is a great place to work. We're searching to fill plant production workers, maintenance, warehouse, sanitation, and some management positions at all plants in Topeka. No experience is needed, but a drug screen will be required.   
Where to apply: https://www.resers.com/about-us/careers/ 
---

Silver Lake Bank is looking to hire a Full-Time Branch Manager/Business Development, A Full-Time Customer Service Executive Assistant and Tellers.
Where to apply: https://www.silverlakebank.com/employment
---

SLI is searching for compassionate, dedicated, professional individuals to join our team. SLI provides support to individuals with intellectual disabilities. This rewarding career includes training and great benefits. $500 hiring bonus. Full or part time shifts available. $12.05/hour with acceptable driving record. All positions require thorough background screenings, post offer pre-employment drug testing. EOE. Visit our website to view current openings.
Where to apply: https://slitopeka.org/employment/join-our-team
---
So Long Saloon in Manhattan is looking to hire eager learners to cook and prepare excellent food. Employees must be willing to follow food safety and cleanliness procedures at all times as well as communicate professionally & efficiently with colleagues.
Where to Apply: Email your resume to solonglucha@gmail.com
---

Stormont Vail Events Center is looking to hire several positions including – Director of Finance, Event Manager, PT Event Staff and Ticket Seller, Operations Event Staff, and Operations Coordinator.
Where to apply: Online at spectraexperiences.com
---
Topeka Metropolitan Transit Authority

The Topeka Metropolitan Transit Authority is looking to hire Bus Operators, Maintenance Technicians IV, Safety & Training supervisors.
Where to apply: Online at topekametro.org/careers
---

RNs, LPNs, and CNAs who are licensed in the state of Kansas are needed in various long-term care facilities around the state.  Short and Long Term Assignments are available with COVID pay included.  The cities included are Kansas City, Overland Park, Topeka, Great Bend, Hutchinson, Wichita, Shawnee, and Tribune.
Where to apply: Email your CV to Liebetraus@tristatenursing.com  or online here!
---

It's not just a job, it's a career! We are a family-owned and operated business that has been helping men and women reach their goals as truck drivers for nearly a decade. Instructors at the school bring decades of experience and are passionate about bringing successful drivers into the workforce.  
Where to apply: Call 785-266-3230 or email info@whitelinecdl.com 
---